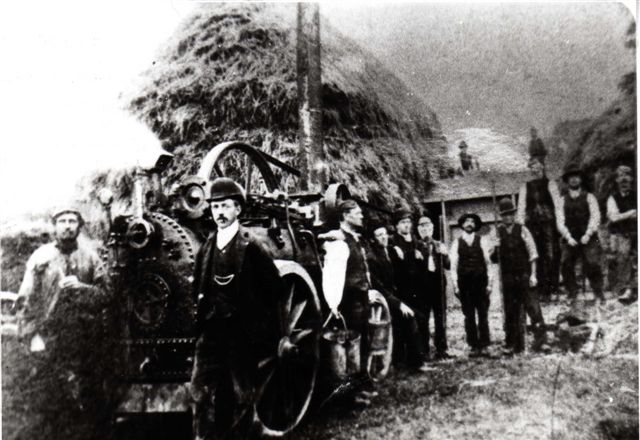 PHOTOGRAPH: Above. Nightingales Farm, Breach Oak Lane, Fillongley. 1900c
WOOD END, FILLONGLEY.
Fillongley is situated in the old Forest of Arden and is a scattered settlement. Place names like Wood End and Green End are typical, indicating a 'clearing' in the forest from earlier times.
Wood End has a number of old farms, cottages and houses, some dating back to the 16th century.
David Barr, born 1831, wrote about his early memories of Wood End. (Climbing the Ladder - available to read in Birmingham Record Office). His father was a shoemaker and his mother supplemented his earnings by silk ribbon weaving on a hand-loom, which was a commonplace occupation in the cottage homes. They attended a Nonconformist place of worship and this aroused a feeling of bitterness and the patronage of the Church people was withdrawn, so his father had to travel miles in search of orders.
PHOTOGRAPH BELOW: NIGHTINGALES FARM, BREACH OAK LANE, WOOD END, FILLONGLEY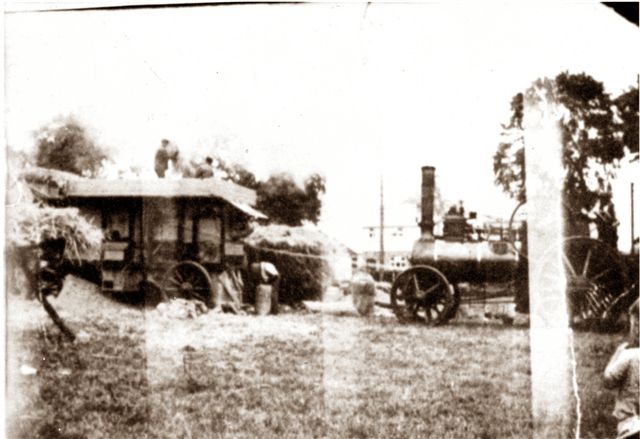 photo above: 1900c. NIGHTINGALES FARM, BREACH OAK LANE, WOOD END, FILLONGLEY.
photo below: 1900c. IVY COTTAGE, Wood End Lane. George Davis (son in law to Mary Hutt nee Steane). George married Ettie Hutt (born 1882). The child: Mary Hutt, Born 1897.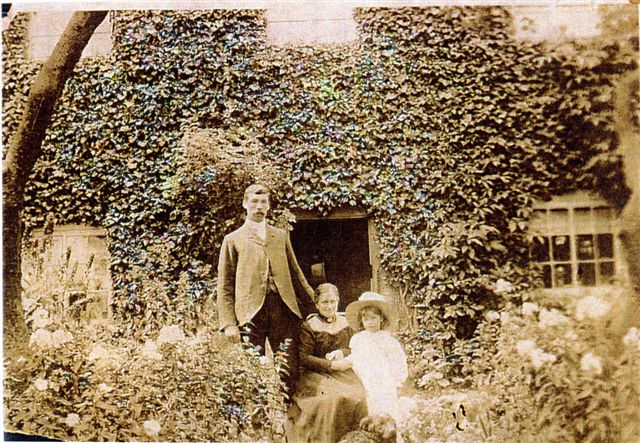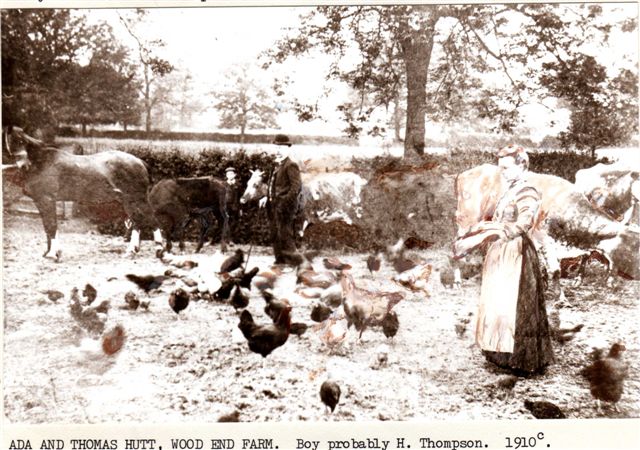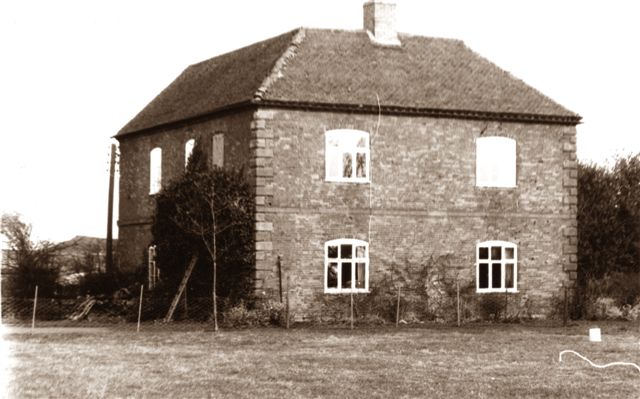 Photo above: BIG HOUSE FARM, Breach Oak Lane. Grade II listed building. Built 1775c. Was home of Jim and Mavis Hopkins from approx 1960 - 2012.
Photo below: GRANGE COTTAGE, Wood End Lane. Grade II half timbered listed building. Was originally the 'Grange' until the 'new' Grange was built in 1800's - and then it became the 'gardener's cottage.'. (The Grange was built as a home for Richard and Francis Hollick).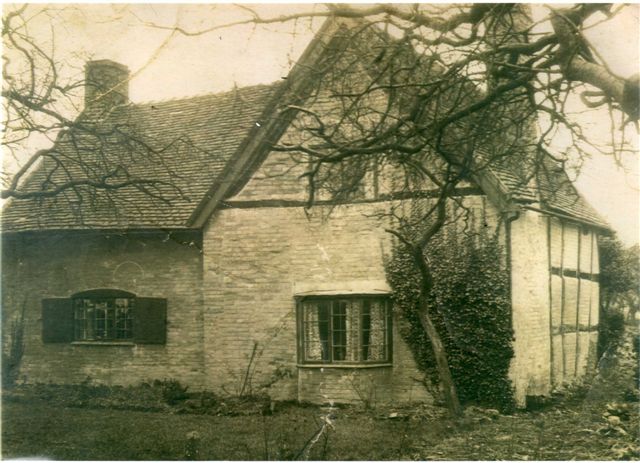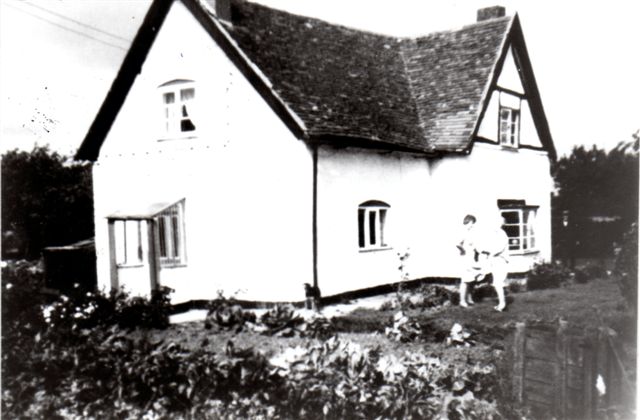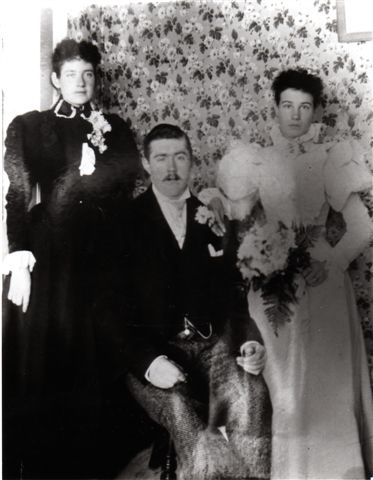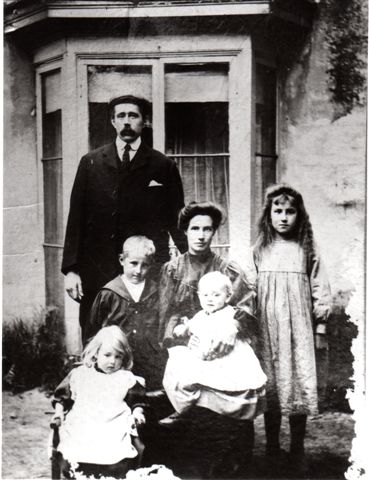 Above: Wedding Photograph of Albert and Harriet Goolding.
Above right: Albert and Harriet Goolding, with their children, Ruth, Albert, Arthur and Maud, outside the Grove, Wood End Lane 1907c (See further down: two photos of the Grove.)
Below: ALBERT GOOLDING outside the Grove.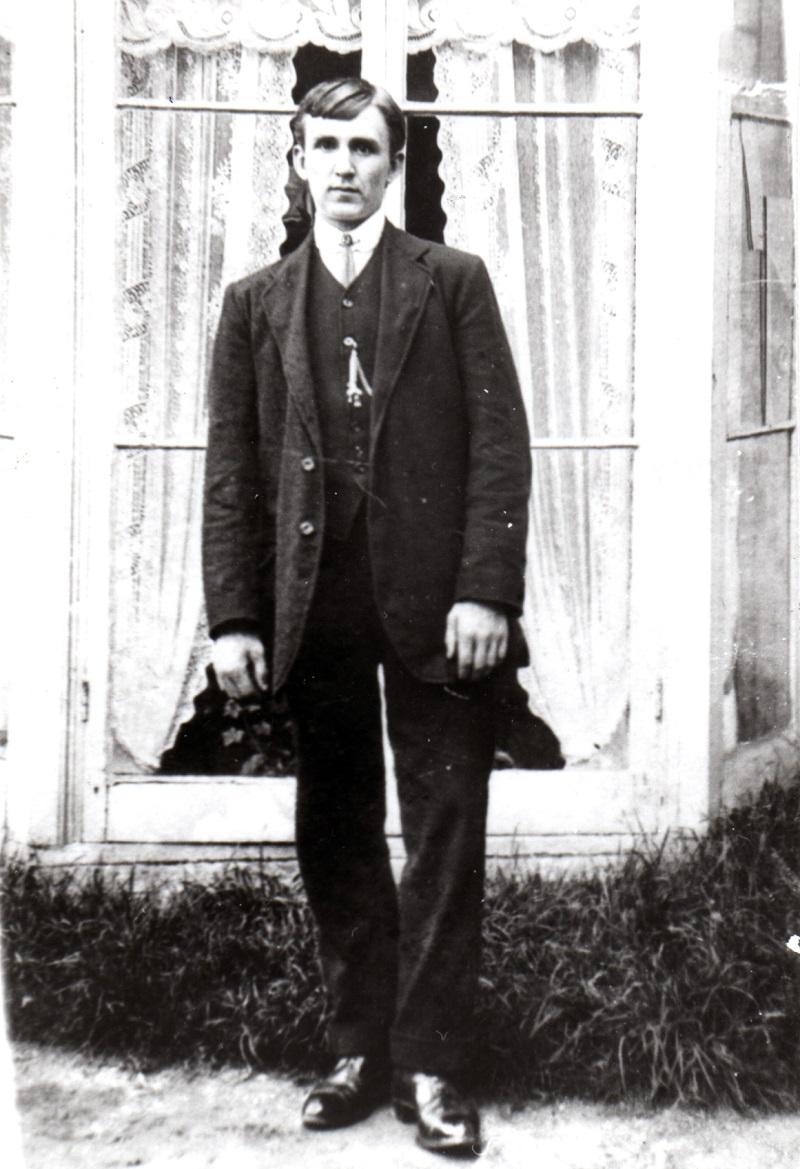 BELOW: WOOD END COMIC TEAM. c1919-1920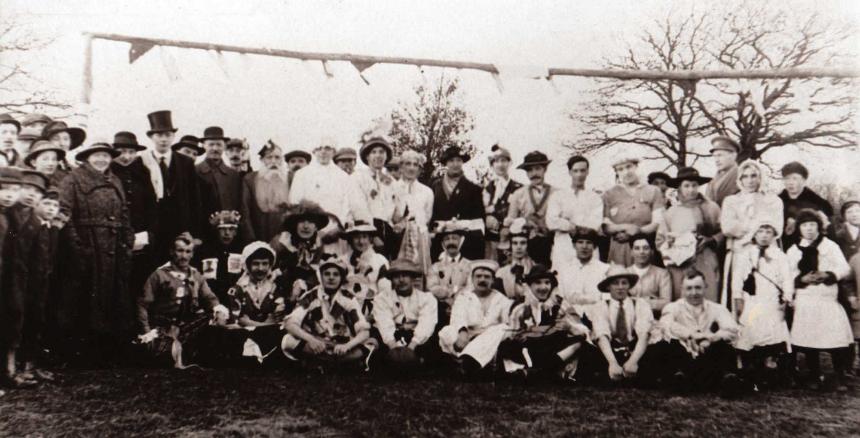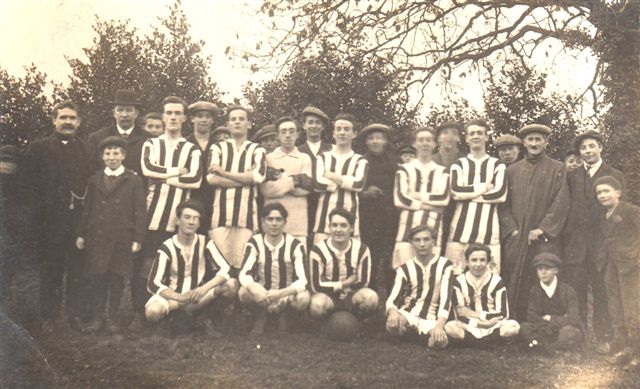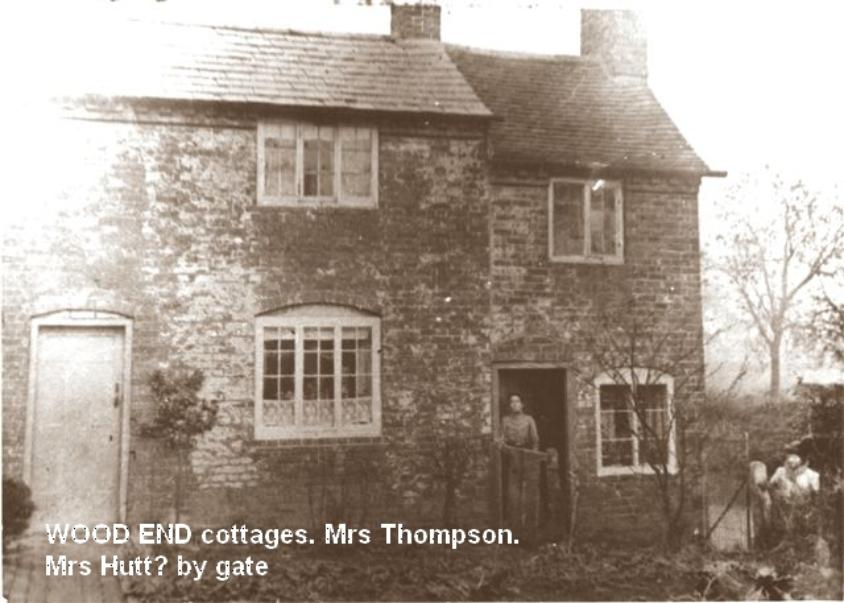 ABOVE: WOOD END COTTAGES, Mrs Thompson in the doorway and probably Mrs Hutt by the Gate. c1900.
BELOW: WOOD END COTTAGES. Originally three cottages, purchased by George and Janet Ryder in 1963 and converted into one home. It had two outside toilets, a wash house and water pump.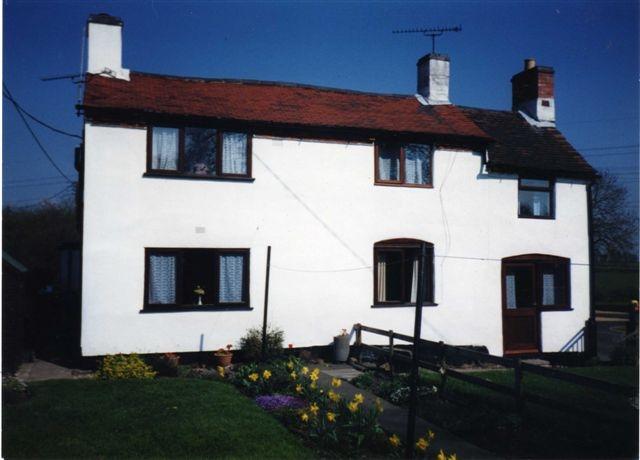 Below: Wesleyan Chapel, Wood End Lane, opened 1828. Sold 1875. The Wesleyan Methodist Chapel members raised funds to build a larger Chapel and Caretaker's cottage in Church Lane. With money remaining they built cottages for retired Methodist Preachers in Berry Fields. The Chapel in Church Lane was sold about 1980 and converted into a house. The Methodists now meet in the main village church. (The Wesleyan Chapel was for a time
'Pullens', a small craft 'factory' that made puppets and items for film companies. It has now been converted into a house.)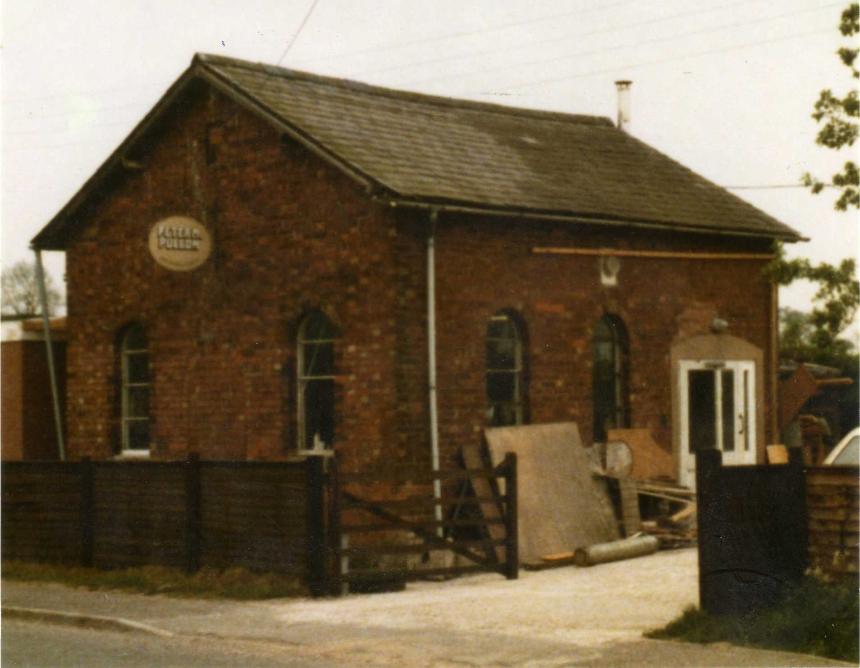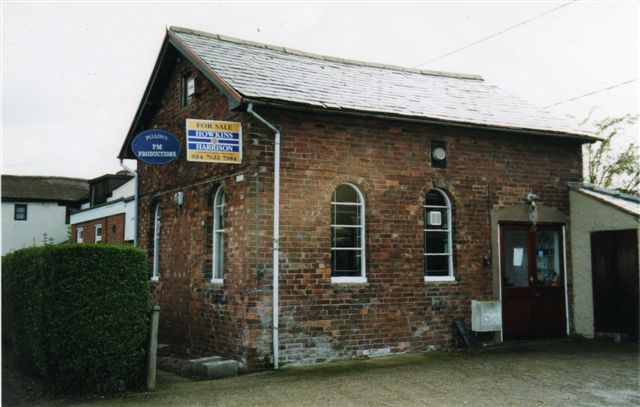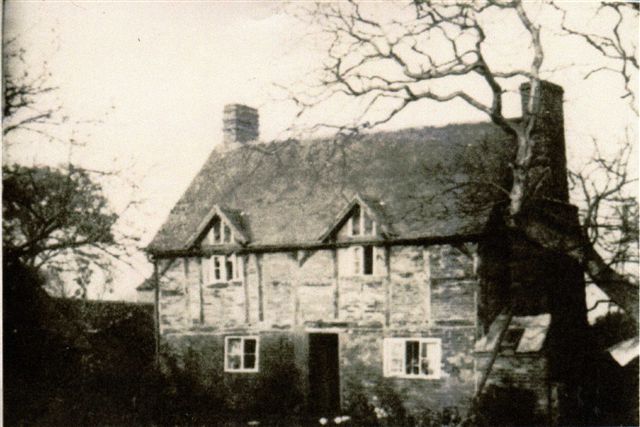 Above: Broomfield Cottage, Wood End Lane.
Below: Methodist Chapel and Caretakers Cottage in Church Lane, Fillongley. Opened 1893.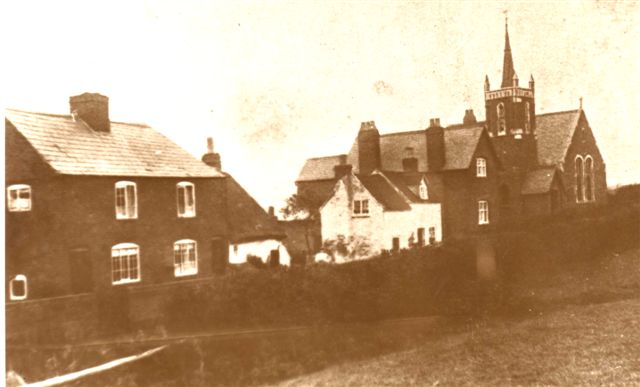 Below: The Grove. Birthplace of David Barr where he lived with his parents, Thomas and Rhoda Barr. More information about David Barr's childhood in the village school's book 'I Remember Bare Bottoms and Stinging Nettles'.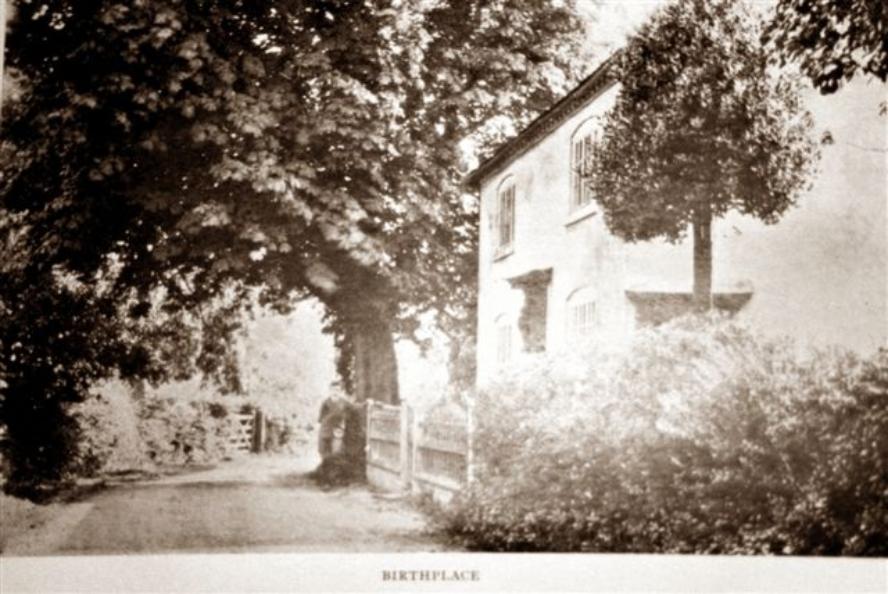 BELOW AND ABOVE: The Grove, Wood End Lane c1912-14.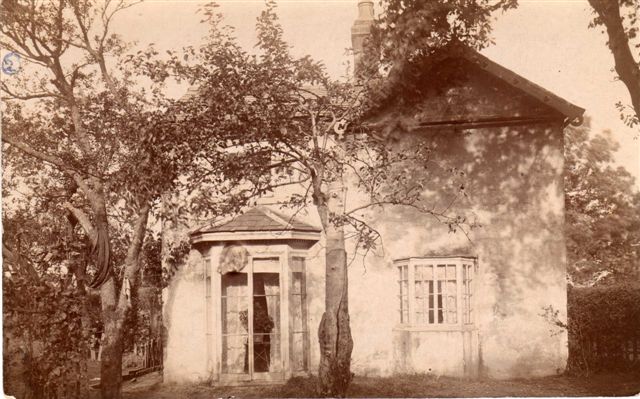 BELOW: WOOD END FARM C1930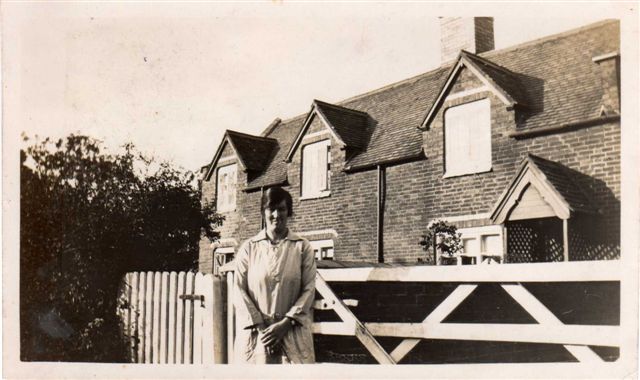 BELOW: BROOKFIELD COTTAGES. Mrs E. Thompson. Harry Thompson. (and the 'Lodger').