THE PEGINGTON FAMILY.
Memories and photographs sent in by Phyllis Brown (Pegington)
"My name is Phyllis Brown, nee Pegington. I was born in 1932. I had two brothers, Raymond, 2 years older than me, and Mervyn, five years older. We all went to Corley Primary School. My parents, Charles and Lilian Pegington came from Coventry in 1934. Our grandparents, Earnest and Kate Dix, lived in Breach Oak Lane, Corley. Gradually, the whole of Breach Oak Lane was populated by relatives, the Dix, Pegington and Phillips families.
As a young child, I walked to school with Joan Phillips, Dorothy Poole and Joyce Hartin, with no adult to escort us, from Breach Oak Lane, up Corley Rocks to School. Teachers at school included Miss Sparrow, Mr Johnson, Mrs Knowles and the Head Mistress, Miss Sutton.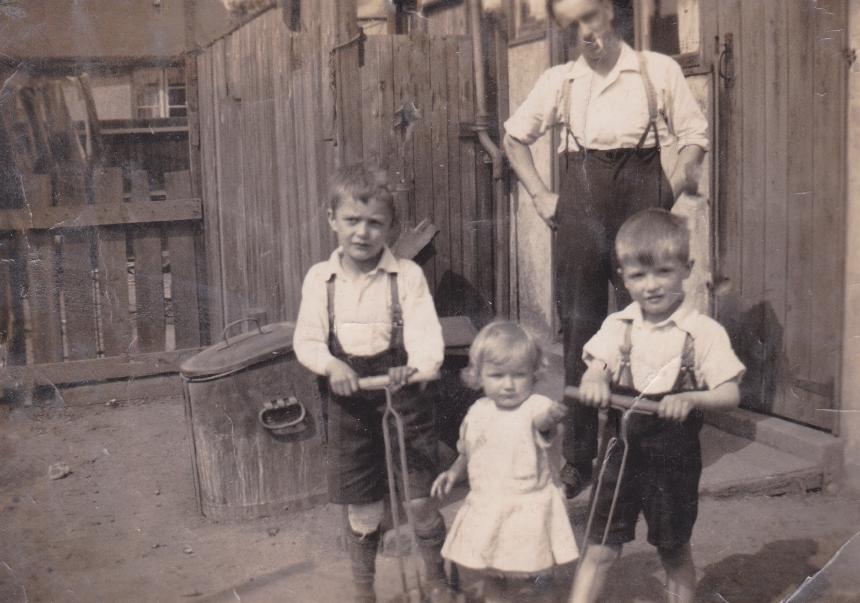 PHOTO ABOVE: Charles, Mervyn, Phyllis & Ray Pegington.c1934
One windy day, when Miss Sutton came to the playing fields, a sudden gust of wind blew her wig off. Poor Miss Sutton was bald and she chased her wig about until she caught it and put it back on her head and calmly walked to the school rooms. We children thought it was hilarious.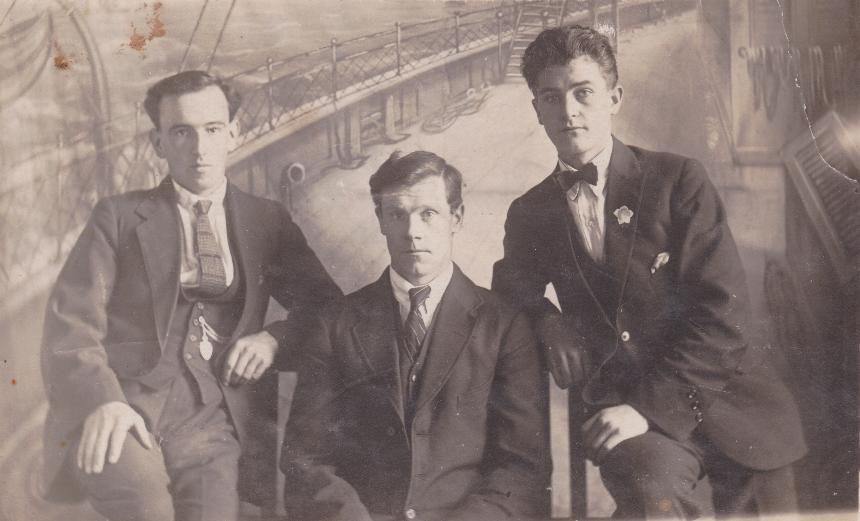 Photo Above: Charles Peginton. Arthur Thatcher. Harold Dix. c1934.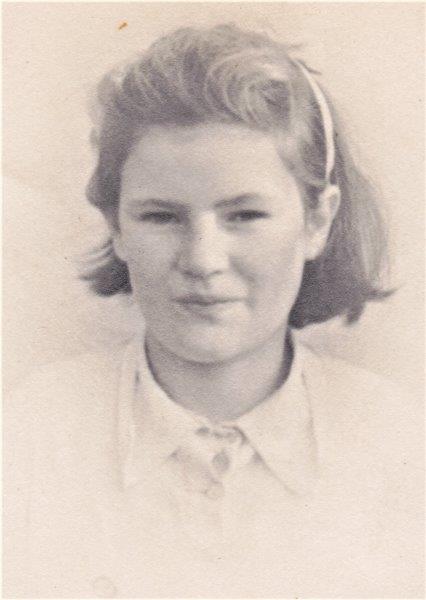 Phyllis Pegington - c 1943 Corley Village School photo
Mervyn Peginton - c 1939 " "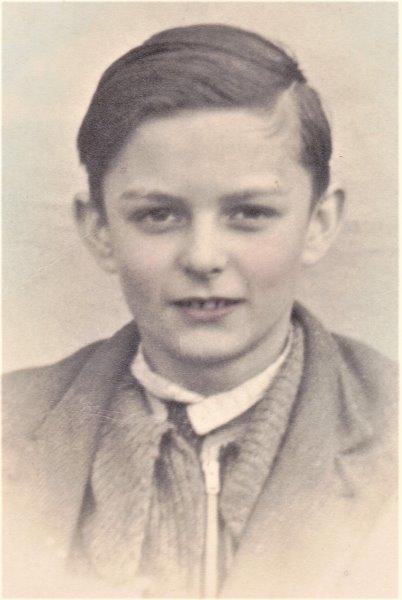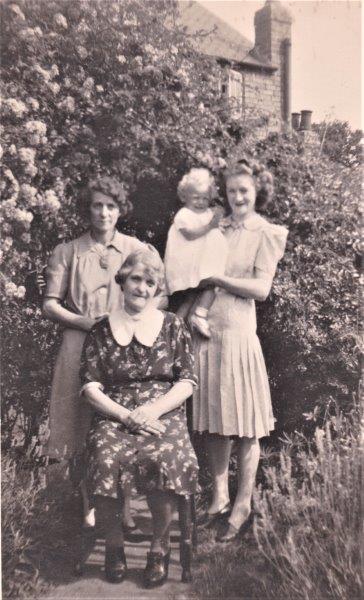 Breach Oak Lane c 1936. Evie Thatcher, Kate Dix, Baby Iris, Heather Thatcher.
Below: Burnside, Corley. c1948. Phyllis Peginton with David Phillips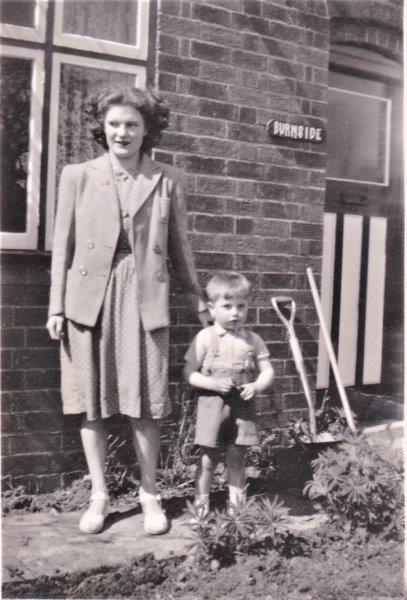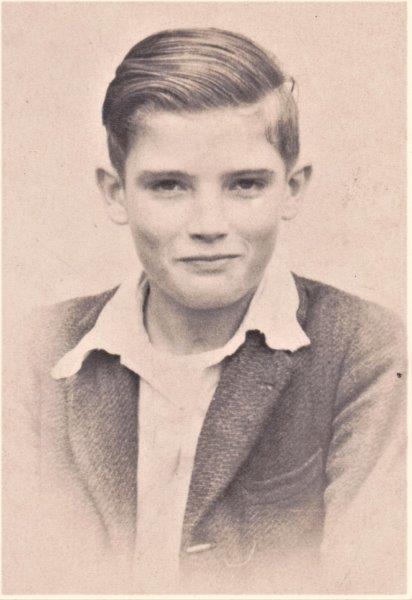 Above: Ray Peginton - 1941 Corley School photo.
Below: Earnest and Kate Dix c 1927