CORLEY SCHOOL LOG BOOK.
This has been 'edited' by Susan Moore, with details of interesting events, names of all children and staff. If you would like a copy (free of charge) for your own personal use (not for republication) please email : susan. k. moore @ btinternet. com
The original log book is held at Warwick Record Office. A copy of it is held at Bournebrook Schoo, Fillongley
The 'History ' of Corley School, with memories, anecdotes and photographs, along with Corley Open Air School Fillongley School, the Arley Schools, Astley School, Maxstoke School, Meriden and Little Packington Schools, are are in the award winning book: I Remember Bare Bottoms & Stinging Nettles.
*Available locally from Susan Moore, or can be ordered (new) online from Fillongley Publications via Amazon, priced at £13.50 + postage. Or email: Fillongley Publications fillongleypub @ btinternet. com (Beware - some Amazon sites have this book for more than £13.50)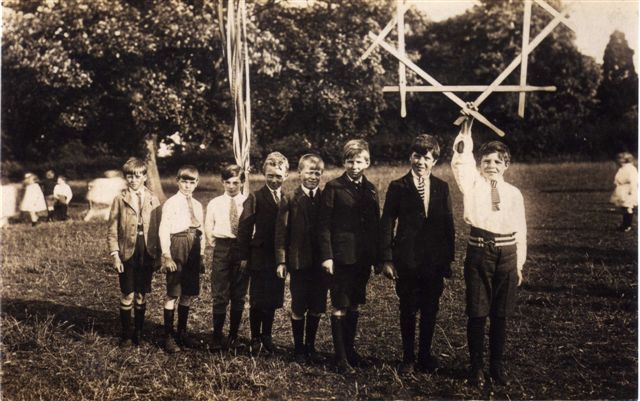 1922: CORLEY SCHOOL - MAY DAY : Dick Evrall, Wally Courts, 4th - Les Lines, Rowland Gibson, Edgar Rice, Wal, Sid Woodward, Harry Steele.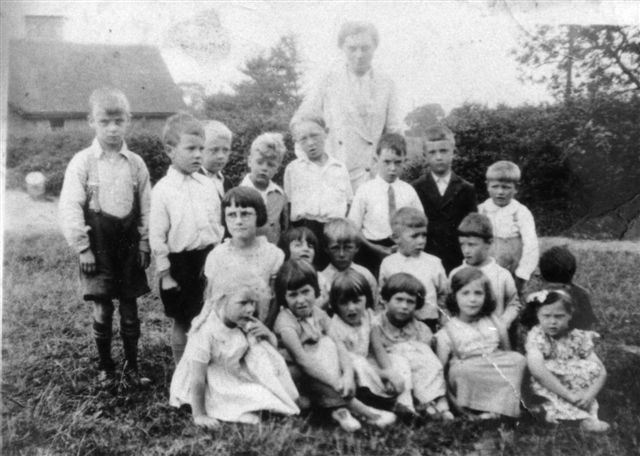 CORLEY SCHOOL MAY DAY- IF YOU KNOW ANY OF THE CHILDREN PLEASE LEAVE DETAILS - ON THE CONTACT PAGE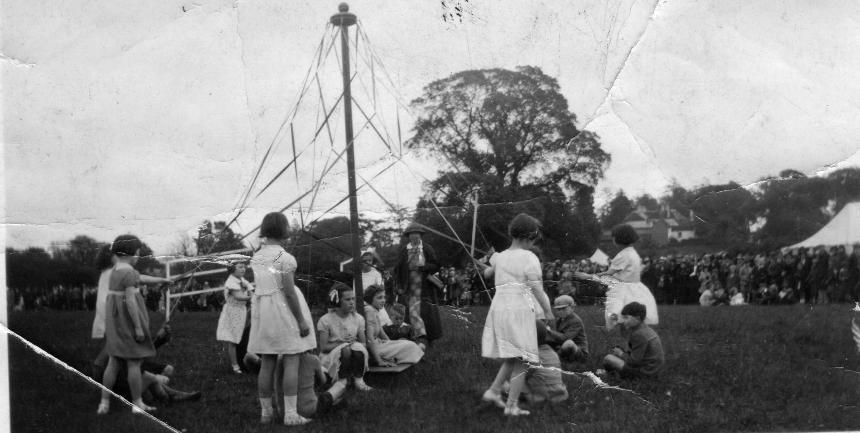 1930s CORLEY SCHOOL MAY DAY in field oppoairw the school. If you have any information please provide details on the contact page. The two boys on right: Archer.