FILLONGLEY PUBS. Over the years, Fillongley has had a number of different public houses.
The 'post office' was formerly the Three Horse Shoes, and before that - a blacksmiths. Behind it, the little white cottage was also a beer house.
The BUTCHERS ARMS dates back to the 16th century. Has closed since 2000 and is now converted to a house. Was run by the Meek family in the early part of the 20th century.
THE MANOR HOUSE, in the centre of the village was once a 'house' and was converted into a 'pub' in the 1930's.
THE BELL INN, in the centre of the village next to the Manor House, was a public house run by Charles Barker and then his daughter, Maud. At the rear was a bowling green. It was also the first post office and bank in the village. Closed in 1930's to make way for Manor House Pub.
WEAVERS ARMS - located on the Nuneaton Road, Fillongley - still in use. Silk weaving was done in Fillongley.
THE COTTAGE INN - in Blackhall Lane - still in use.
THE DURHAM OX - Broad Lane, was closed as Lord Norton complained as he did not like the miners who sat outside 'whistling' at his daughters when they passed !
SARACENS HEAD - at Corley Ash, closed 2013.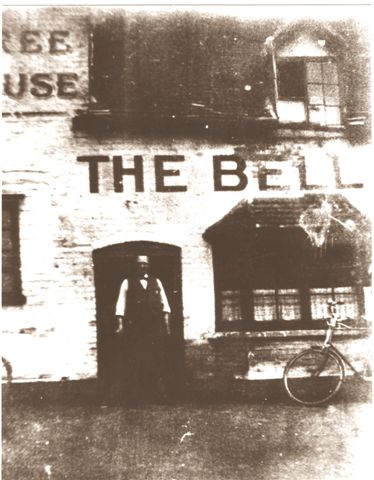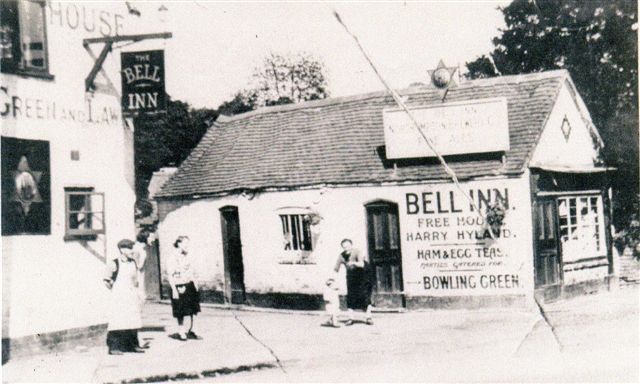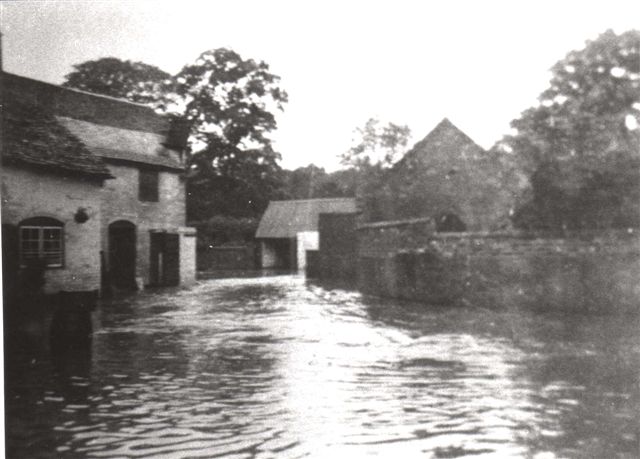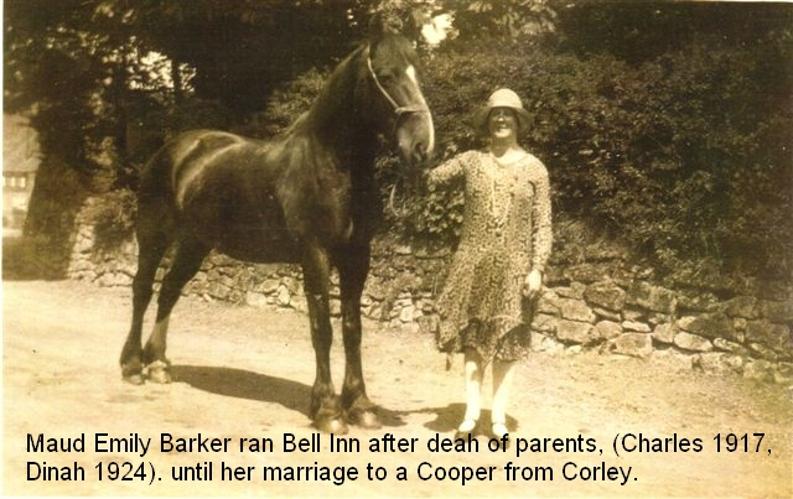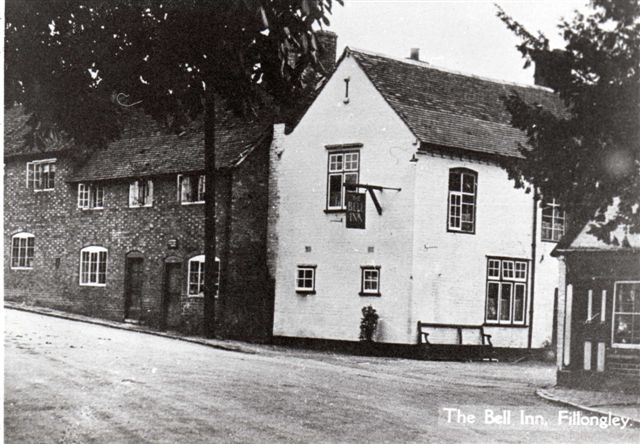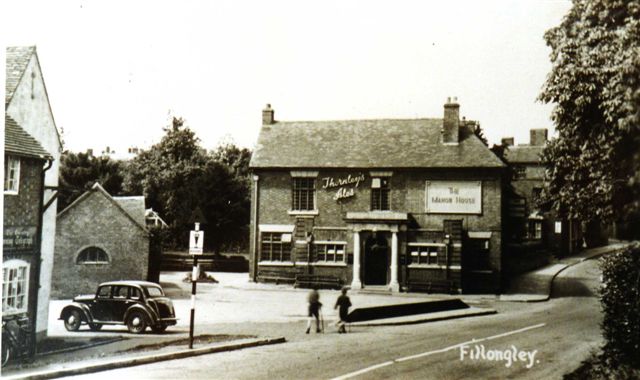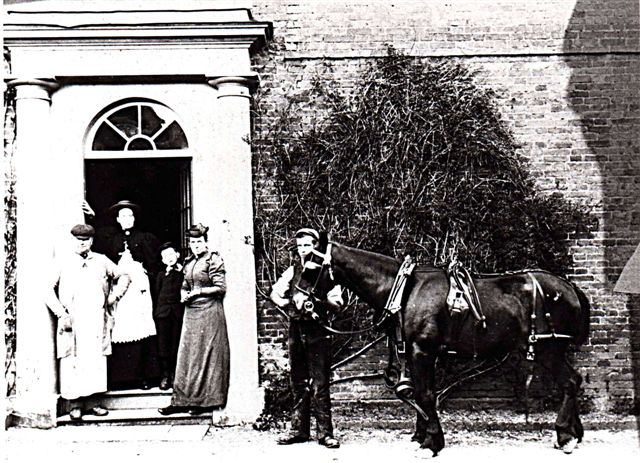 OUTSIDE THE MANOR HOUSE - before it was a 'pub.' TOM GILBERT (village butcher) Jane Wills. Arthur Wills. Fanny Reynolds. George Billington.
BELOW: THE MANOR HOUSE - before it was a 'pub.'