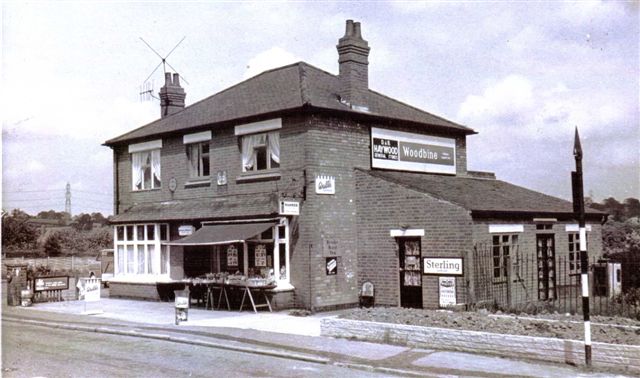 Above - Village Store near the crossroads, run by Doug and Barbara Haywood for many years as a Spar Store. Demolished around 2001.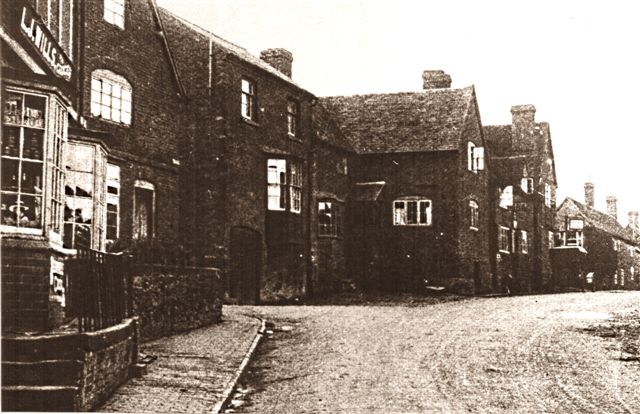 ABOVE: GENERAL VIEW OF THE VILLAGE opposite the Church.
1st Left - Wills Store, next to it on the corner of Ousterne Lane (then Mill Lane), 2nd left: The Old Bakery. 3rd left: The Old Working Men's Club run by Tom Gilbert with a butcher's shop round the side. Previously: The Cock Inn and also a Blacksmiths. Dates back to about 1612 (now Alpha House). 4th left: The Old Post Office and Bank demolished about 1938 to make space for a car park for the Butcher's Arms. 5th left:set back - the Butcher's Arms.
BELOW: WILL'S STORE AND BAKEHOUSE. (Demolished 1960's)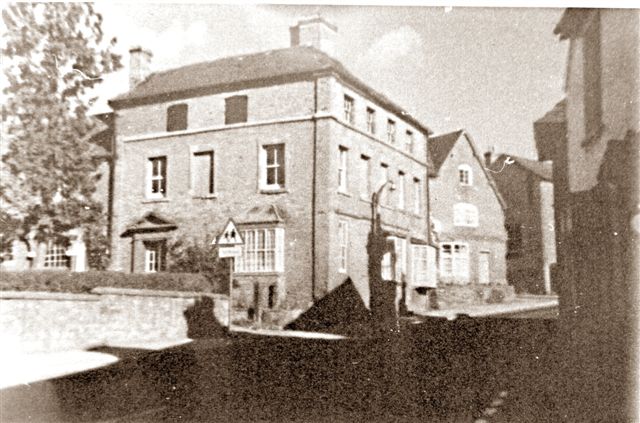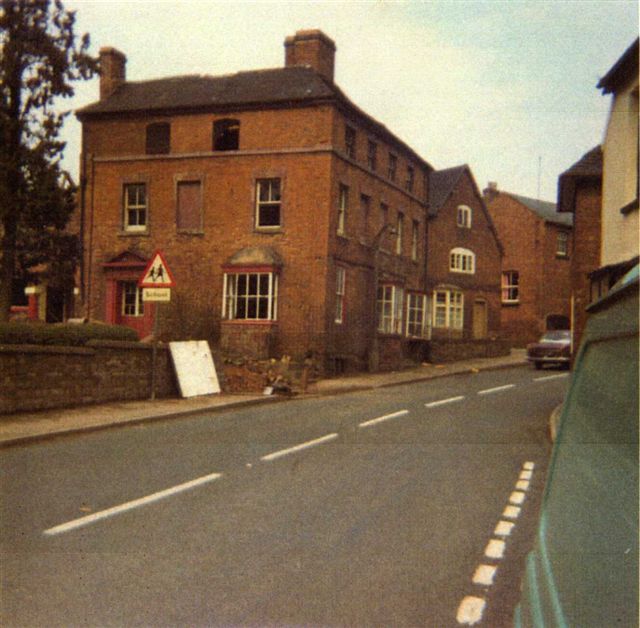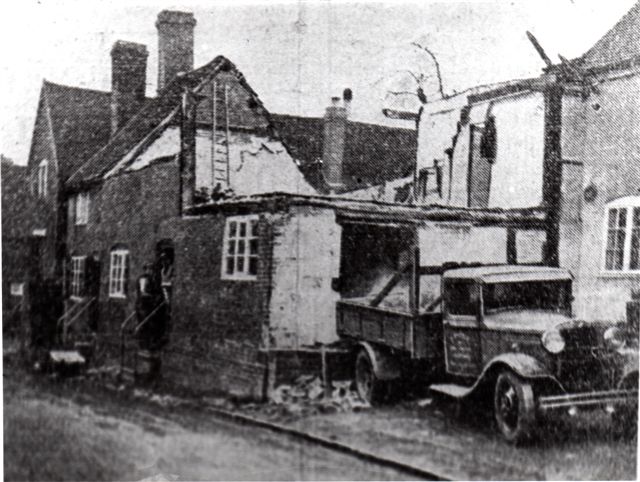 Above and R.H. side photographs: The Post Office and Bank, Run by Mrs White, was located between The Old Working Men's Club (now Alpha House) and The Butcher's Arms Pub. It was demolished (about 1938) to make a car park for the Butcher's Arms.
Below: COX'S BAKERY, the old bakehouse was located on the corner of Ousterne Lane and next to 'Wills Shop.' Demolished in 1960's. Doorway - with Jim Bridgewater, Mr. Cox, Tom Clarke and boy Les Cox?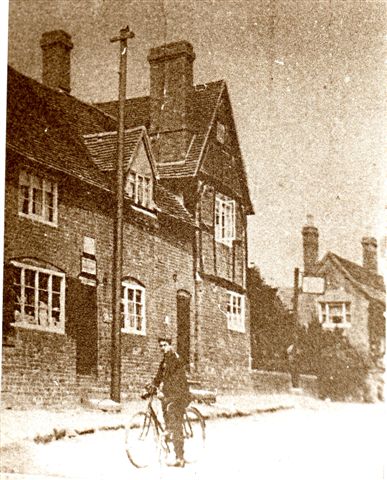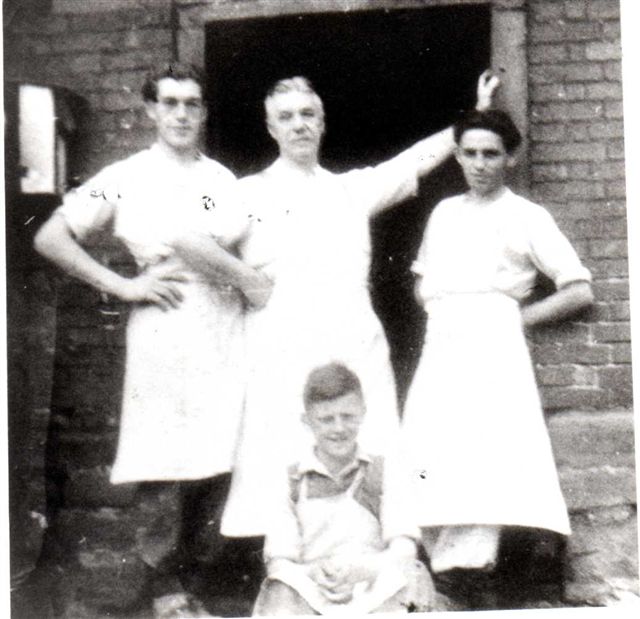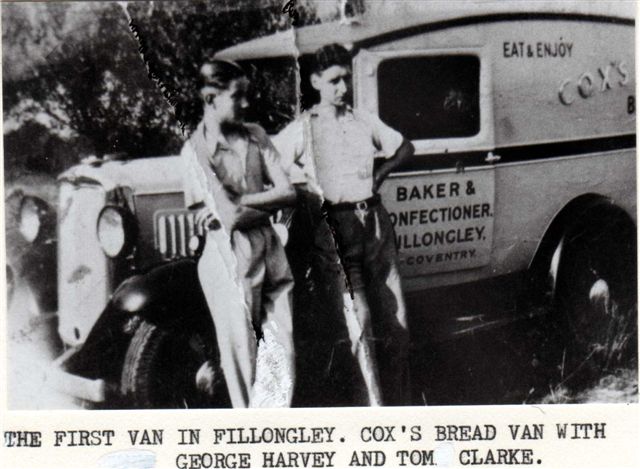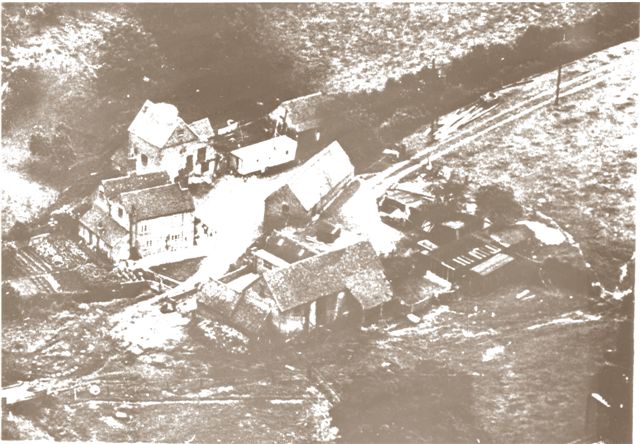 ABOVE: PEEBLES MILL dates back to 1703. Previously known as Loveitts Mill c1780. Benjamen Torbetts Mill. Adcocks Mill 1888. Peebles Mill c1924 - 1946. (There were previously three known mills in Fillongley).
BELOW: FILLONGLEY GARAGE 1969, run by Mr Spencer. (His wife, Mrs Spencer was a teacher at Fillongley School.)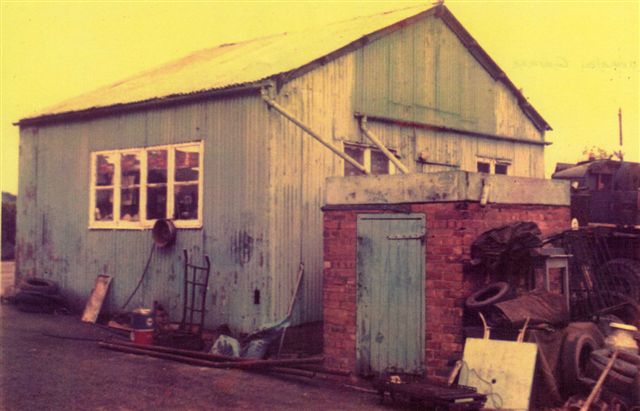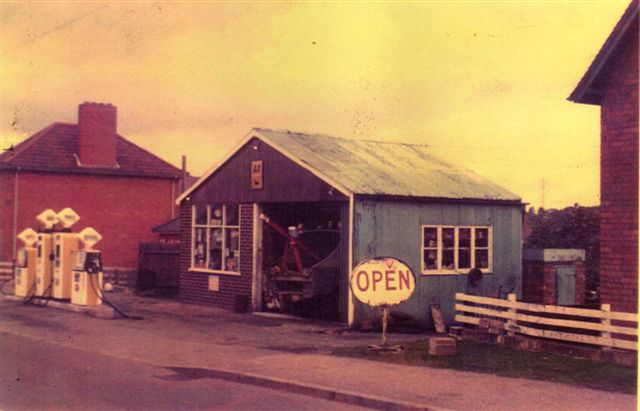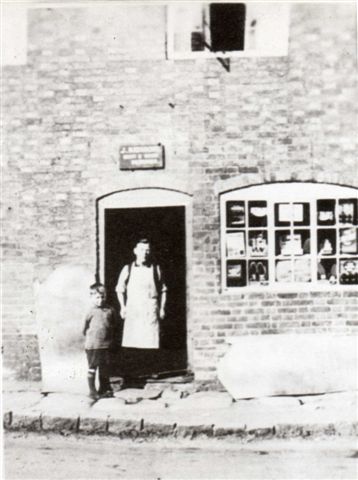 Above: Jackie Rathbone with boy. Saddlers, Boot and Shoe Repairer.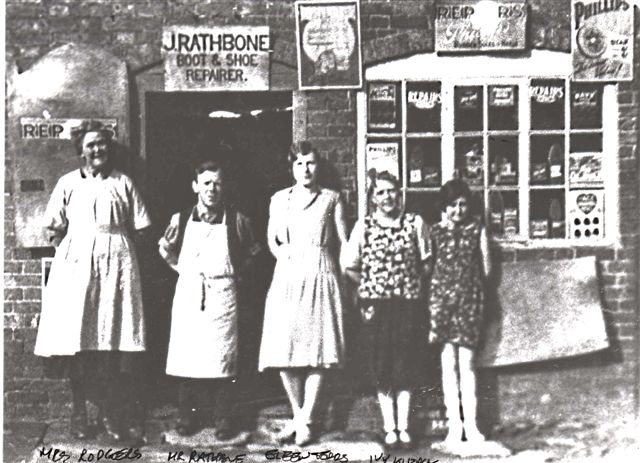 SADDLER'S SHOP & COBLERS - Mrs Rogers, Jackie Rathbone. Eileen Tedds, Ivy Kilpack, Betty Gilbert. (Where Cave's Village shop is now). The Cottages were due for demolition but they were rescued and re-furbished by Ted and Dil Blount who opened a little groceries shop here. Gradually they expanded their shop and bought the adjoining cottages. Caves shop is now owned by their grandson, John Cave.